Gulf Coast Heat #2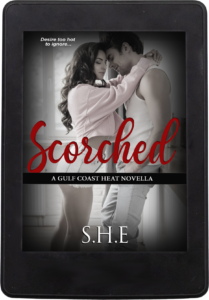 A little bad behavior can be too hot to handle…
Love is the last thing on bar owner Samya Noel's mind, so when she propositions River Reed, neither of them expected one night to spark a flaming affair. The only good thing is he doesn't believe in commitment and has a 14-day rule. However, as their time together draws to a close, Samya finds her body and heart yearning for so much more.
The firefighter has been crazy about Samya for years, but she is his best friend's cousin and completely off-limits. However, there's no way he can say no to an invitation to finally share her bed. Since the death of his wife, River's avoided committed relationships, but with Samya, two weeks isn't near enough. In fact, every day he's with her has him wanting more. Can the two learn to trust again for the greatest love of all?